Overnight oats are a match made in heaven for any person who runs a tight, busy schedule, especially one that starts early in the morning. Overnight oats made with Swolverine protein powder (and in some cases Clean Carbs, too) can keep you nourished throughout your busy day, as well as providing you the fuel you need to support satiety and muscle repair and rebuilding.
These five delicious combinations add variety to your morning oats.
1. Vanilla Cinnamon Roll Protein Overnight Oats
Vanilla and cinnamon are the classic flavor duo that give this recipe its sticky-bun flavor. Swolverine Clean Carbs and Vanilla Whey Isolate form a solid macro base while unsweetenened almond milk and plain Greek yogurt keep the carbs low and the protein high so you can enjoy this breakfast treat any day of the week!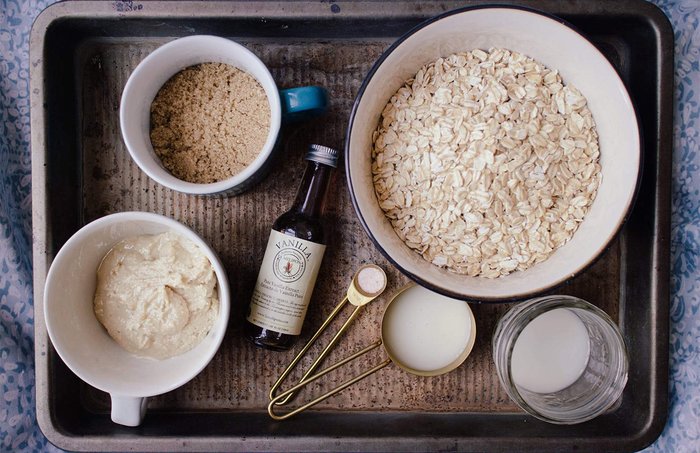 2. Chocolate Chip Protein Overnight Oats
Every kid dreams of chocolate for breakfast, and every adult is a kid at heart, which is why these chocolate chip protein oats are a hit for any age! Semisweet chocolate chips and creamy peanut butter bring in those yummy dessert flavors, while mashed banana and Swolverine Chocolate Whey Isolate add vitamins and protein to keep things in healthy-breakfast territory.

Swolverine Clean Carbs, 45 servings
Whole food carbohydrate powder for energy & recovery
3. Raspberry Brownie Protein Overnight Oats
You had me at brownie. This indulgent recipe includes rich dark cocoa powder and fresh raspberries to transform your breakfast oats into guiltless guilty pleasure. Use plain Greek yogurt and any low-fat milk you have on hand, and let the breakfast brownie bonanza begin!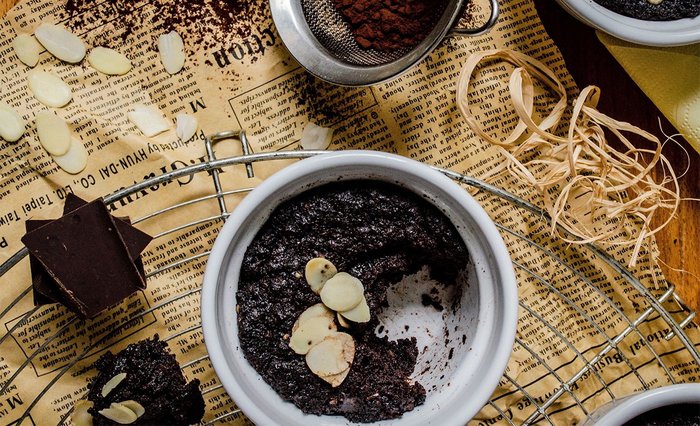 4. Pumpkin Protein Overnight Oats
Want to spice up your mornings? Whip up these pumpkin protein oats for a hearty and delicious fall-themed treat! Real pumpkin puree adds vitamins and magnesium to this already healthy high-protein breakfast, while cinnamon spices add that warm touch to help keep your cravings at bay.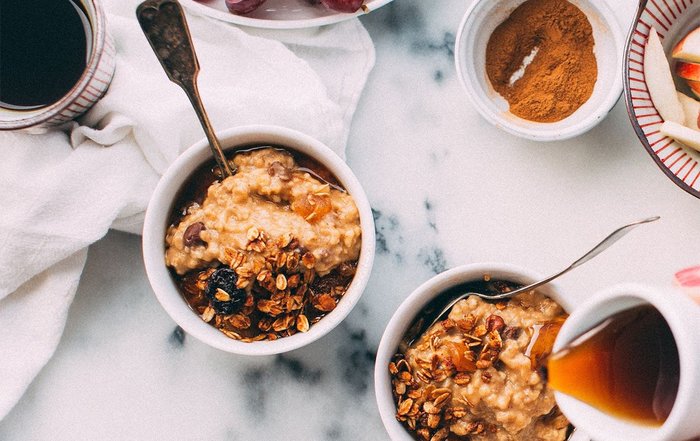 5. Peanut Butter Cup Protein Overnight Oats
Few treats are as irresistible as peanut butter cups, which is why you'll be out of bed and enjoying these oats before you can say breakfast. Semisweet chocolate chips and creamy peanut butter give this simple recipe that authentic chocolate and peanut butter flavor. All you need are oats, whey, and almond milk and you've got yourself a healthy treat to take your morning from good to great.